Tips for finding the best location for a backyard pond
Garden ponds are great for enhancing the beauty and tranquillity of your backyard but there are lots of things to consider when choosing a location for your pond.
Here are eight things to keep in mind before installing a backyard pond.
This post about the best location for a pond contains affiliate links. Please read the disclosure for more info.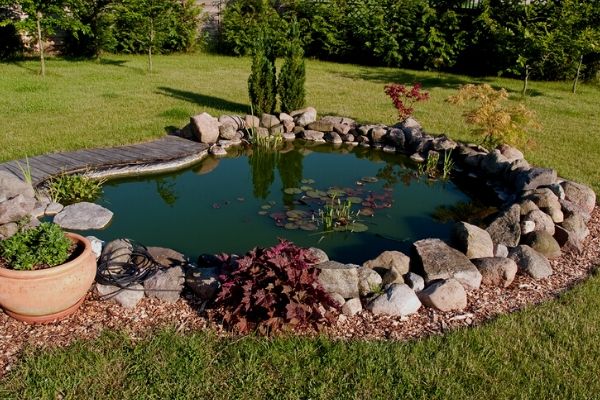 Finding the best location for your garden pond:
Visibility
Backyard ponds are best situated in a spot that is easily visible from the house and outdoor areas like the deck or patio.
Many people make the mistake of installing a pond far away from the house, in a back corner of the garden where it's forgotten about and eventually becomes dirty and overrun with algae and weeds.
Situating your pond close to the house means that you can sit and watch the pond, either from indoors or out in the backyard and it's a relaxing way to pass the time.
Having the pond located near your house also means that you can keep an eye on the pond to make sure that it's clean, the fish are happy and there are no leaks.
The maintenance of your backyard pond will be much more manageable if you choose the right location.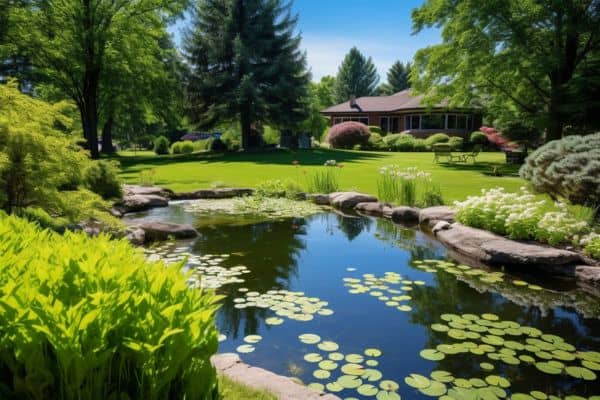 Sunlight
A position in the backyard that has morning sun and afternoon shade is ideal for a garden pond.
Water plants like lillies and lotus flowers need at least five to six hours of sunlight each day to grow. [1]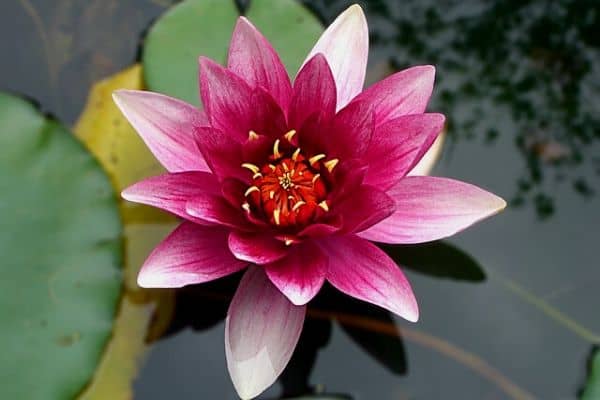 Ponds located in full sun with no shade available can cause the water temperature in the pond to rise, reduce oxygen levels in the water and increase the likelihood of algae overgrowth.
If the only spot available in your yard receives full sun, you can install a shade sail
or canopy over the pond to avoid these problems.
Trees
Leaves from large trees falling into the pond can be a real nuisance, so it's ideal to have your pond located away from trees, especially deciduous trees.
Tree roots growing underneath the pond can also become troublesome.
If the only spot available is near a tree, it'll just mean some extra maintenance to remove the leaves.
You could also install a raised net
above the pond which will keep the leaves out but still allow frogs and other creatures to access the pond.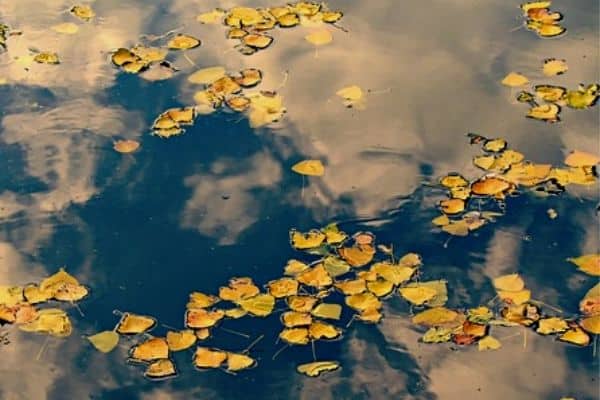 Sloping or flat ground
Locating the pond in a flat area of the backyard is ideal but a sloping spot can also be useful for installing a waterfall.
It's best to avoid valleys and low spots in the yard that can flood during periods of heavy rain.
Ponds located in low lying areas are also susceptible to chemical runoff from pesticides and fertilizers used in the garden.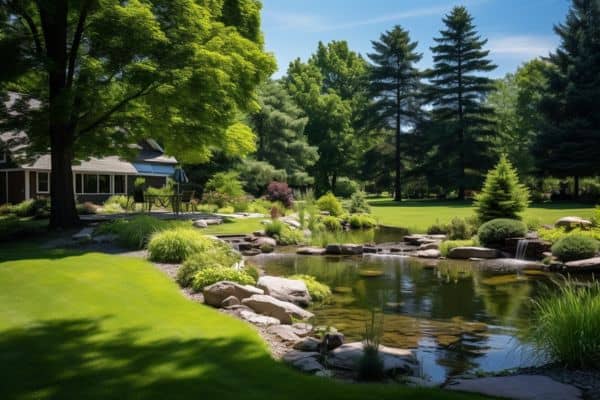 Wind
Windy, unprotected areas will result in water loss from the pond, especially if you have a water fountain or spouting water features.
You can plant some tall plants around the garden to make use of the water spray or place some large rocks around the exterior of the pond to reduce water loss.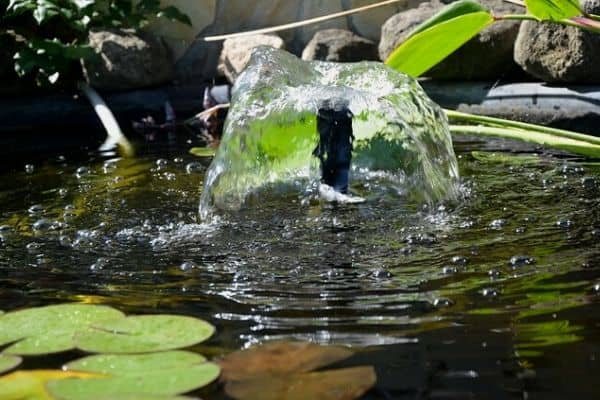 Underground pipes and cables
If you're planning to keep fish in your pond, it will need to be at least 2 feet (60 cm) deep, so check to make sure that there aren't any electricity cables, water pipes, drains or sewers underneath the ground.
Access to amenities
Most ponds will need electricity to power a pump, pond lighting, water features or fountains so you'll need to take this into account when choosing the location for your pond.
Always use a qualified electrical contractor to carry out any cabling work.
Safety
If you have small children or pets, you may need to fence off the pond area for safety reasons.
It's also a good idea to check with your local government authority about rules regarding backyard ponds and fencing before you start building your pond.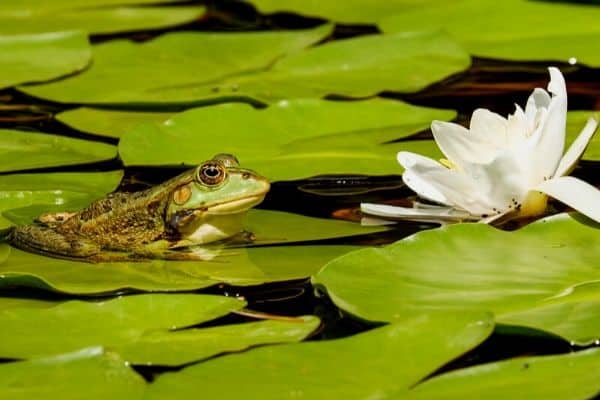 Spending some time considering your property and deciding on the best location for your pond will mean that you can enjoy your pond for many years to come.
Backyard ponds can be expensive to install, so it's important to get the location right the first time.
Digging up the pond and relocating it a few years down the track is not something anyone wants to do.
I hope these tips will help you to choose the best location for your garden pond.
RELATED ARTICLES
Do you have any questions about garden pond placement? Let me know in the comments below.
Are you on Pinterest? I have boards dedicated to Backyard Ponds and Water Gardens that you may find interesting.