Creative pond edging ideas to beautify your garden pond
After installing your backyard pond, the next thing to think about is the pond edging.
Common edging materials like pebbles, plants and pavers not only enhance the appearance of the pond, they also hide the pond liner and help the pond blend into the surrounding area.
Here are 7 attractive pond edging ideas to complete the look of your pond.
This post about edging a pond contains affiliate links. Please read the disclosure for more info.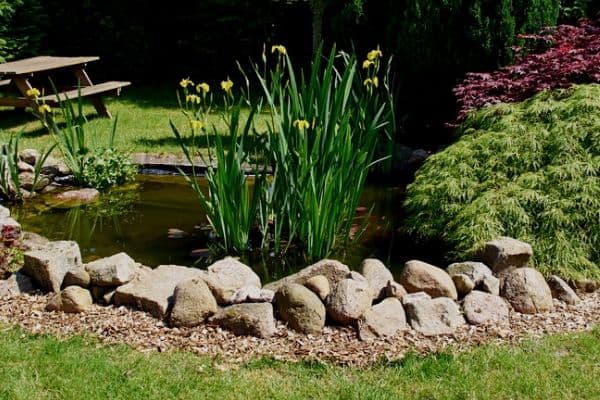 Choosing the right edging for your pond
There are many different options when deciding what to put around your pond.
Casual pond edgings like gravel, rocks and pebbles help to naturalize your pond but need a bit more maintenance to keep the pond looking tidy.
Formal pond edgings like concrete, pavers and bricks are more work to install but require less ongoing maintenance.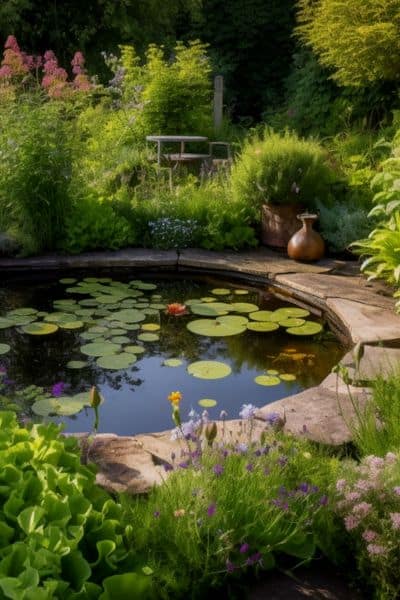 Here is a thorough breakdown of the benefits of each type of edging.
7 POND EDGING IDEAS
1. Rocks and pebbles
Natural pebbles, rocks and stones are some of the most common materials for pond edgings.
Small rocks and pebbles with smooth edges are ideal for concealing the pond liner and helping the pond to blend into the surrounding area.
Large rocks can be stacked to create a natural looking waterfall or placed in shallow areas for birds and insects to land and have a drink. [1]
You can lay rocks around the entire edge of the pond or use them in a small section to create a pebble beach where wildlife can enter and exit the pond.
Just be sure to check that the rocks don't have sharp edges, which can injure wildlife and damage your pond liner.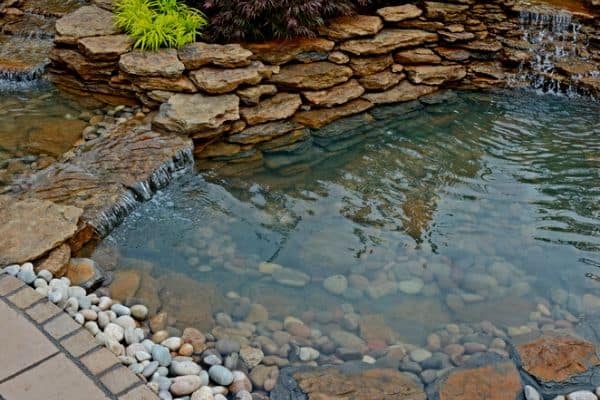 2. Plants
Pond plants help to naturalize the area around the pond and there are many different plants that will thrive in a pond environment.
Bog plants
Plants that grow well in swampy, waterlogged areas are known as bog plants.
These plants provide shelter for frogs and other wildlife that visit the pond and help to stabilize the bank around the pond to prevent erosion.
Some attractive bog plants are irises
, canna lilies
and pitcher plants
.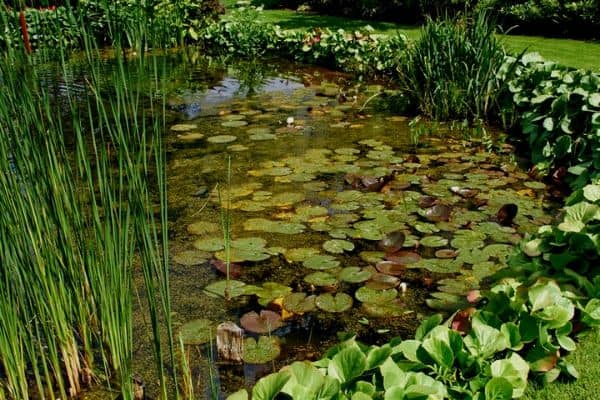 Marginal plants
Marginal plants can be planted in shallow areas or shelves built in to the side of the pond.
You can also plant them in pots that are submerged in the pond.
Some popular marginal plants are lotus
, water lilies
and bacopa
.
These plants are great for beautifying the pond but you'll have to regularly scoop out the fallen leaves and flowers to keep your pond clean.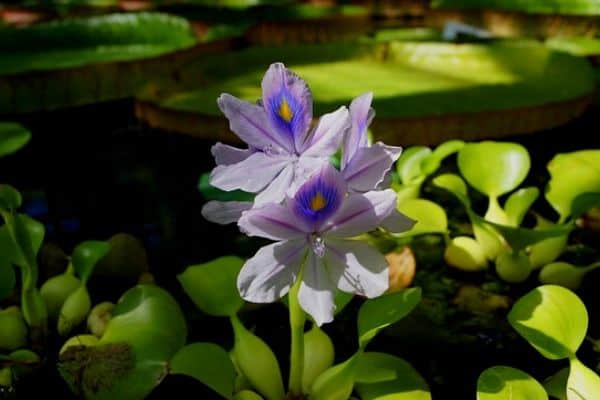 3. Lawn
Turf or grass can be used up to the edge of the water but it can be difficult to mow the lawn without the clippings going into the pond.
You can overcome this by letting the lawn right next to the pond grow longer.
Long grass is an ideal hiding spot for frogs and other wildlife that visit your pond.
If your pond is in a low lying spot, you may need to create a small drainage trench filled with gravel, about 6 inches (15 cm) away from the pond.
This will catch the water runoff and prevent the edges of your pond becoming too boggy.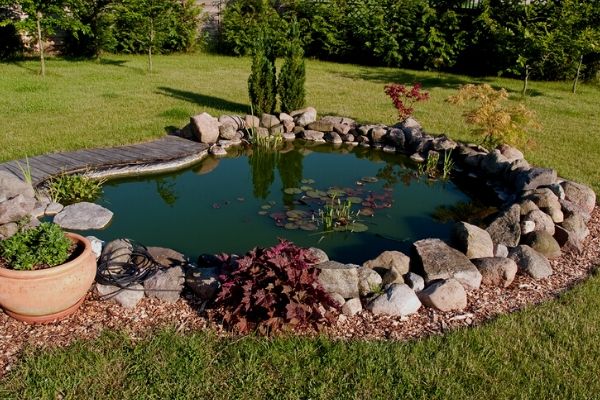 4. Concrete
Concrete is one of the more expensive edging options but it creates a tidy edge around the pond and it's easy to keep clean.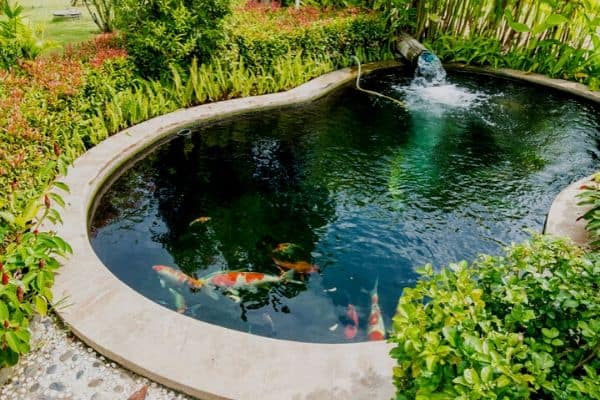 5. Pavers
Paving tiles can be laid around the exterior of the pond and extended further out to create a seating or dining area next to the pond.
When laying pavers, it's important to ensure that they're not resting right on top of the pond edge, which can cause damage to the pond.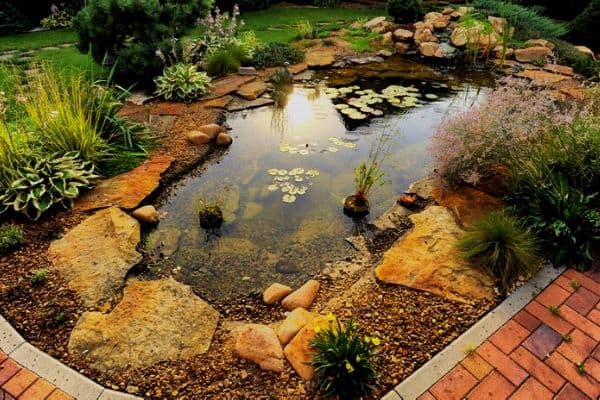 6. Bricks
A row of bricks around the pond also makes a nice edge.
You can lay the bricks around the entire edge of the pond or build a small brick wall at one end where you can place some pot plants or create a wall fountain to enhance the look of your pond.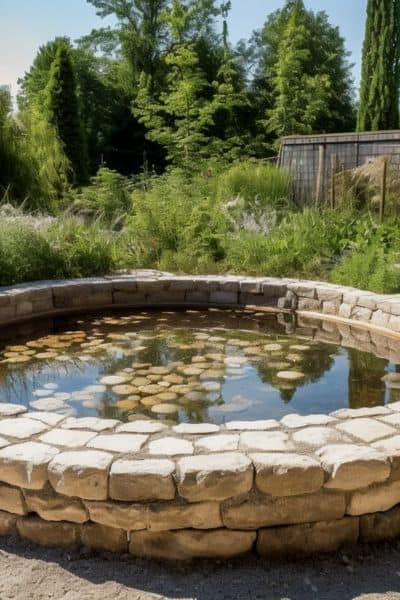 7. Hardwood
Hardwood or timber can also be used to create an attractive pond edge.
Hardwood is ideal for ponds with straight edges and it's best to use untreated wood to avoid harmful chemicals leaching into the pond water.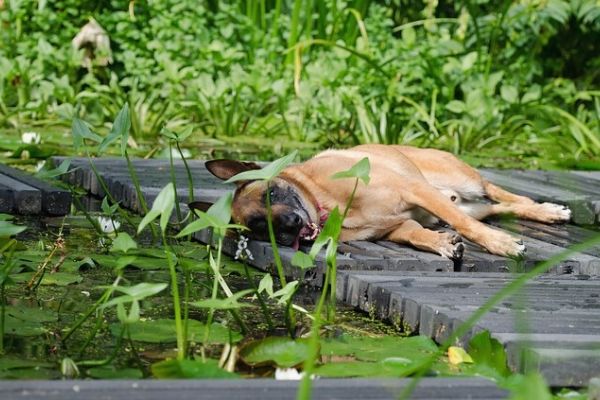 So there are 7 attractive pond edging options to complete your pond.
Choosing the right edging materials will ensure that your pond becomes a focal point in your yard and remains beautiful for many years without requiring a lot of ongoing maintenance.
RELATED ARTICLES
Which pond edging idea do you like best? Let me know in the comments below.
Are you on Pinterest? I have boards dedicated to Garden Ponds and Water Gardens that you may enjoy.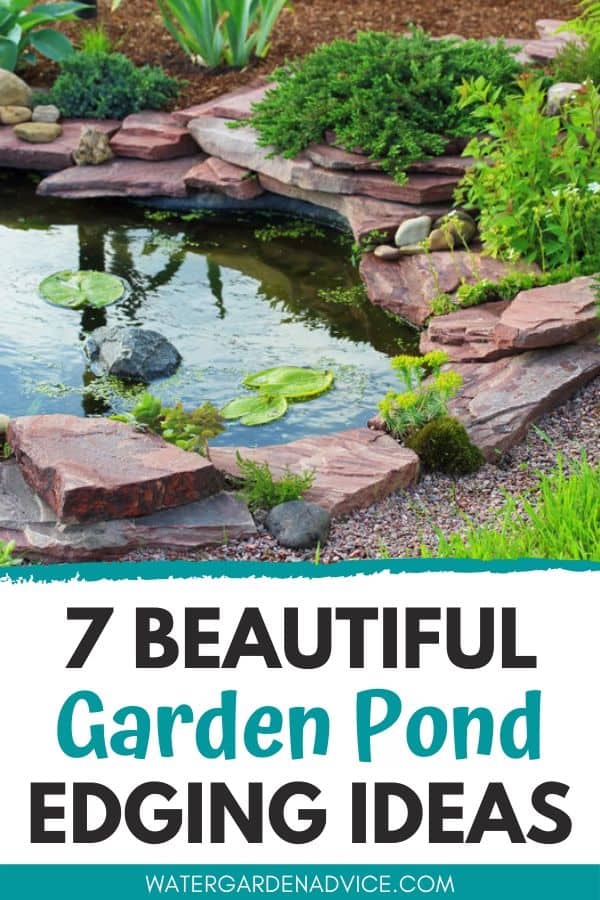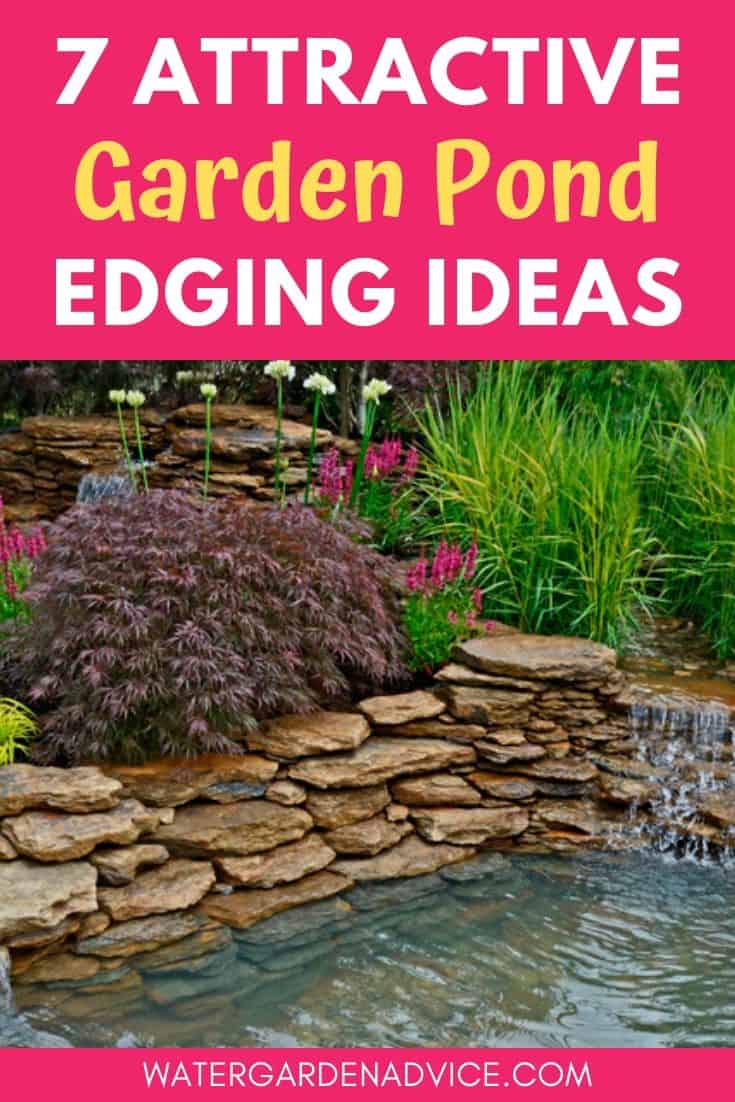 Also, check out the Must-Have Pond Products page where I list the essential pond products to make life as a pond owner much easier!